working at Studio für angewandte Fotografie GmbH in 1070 Vienna, Neubaugasse. Represented in Germany by Hilaneh von Kories Photoselection. Photography and Retouching, Organisation and Production of Photo-Shootings. Consulting (e.g. for OMV), Tutoring (academic degree of Advertisement and Marketing at University of Economics). Filming short films. Working stays in Sydney AU, Milano IT, Capetown SA, Quarzazate MA, Los Angeles US.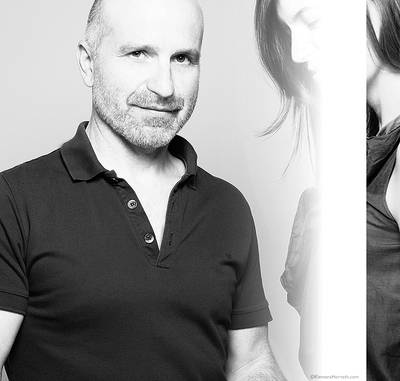 OMV, Post AG, Mc Donalds, Uniqa, Coca Cola, Ford, Flughafen Wien, Aircargo Wien, Agrana AG, Burgtheater, Burgenland Werbung, Wien Werbung, Österreich Werbung, Tunesische Fremdenverkehrs Werbung, Borealis, Hofer/Aldi, Kika, Moemax, Österr. Nationalbank, Econ Gas, Post-Immobilien, CPB Immobilien, Hartl Haus, Strabag, Immofinanz, Innovest, mhm Architects, Internorm, Stage Vienna, ORF Enterprise, Persil/Henkel, Raiffeisen, RZB, Constantia Bank, Schoeller Bank, Sofitel Vienna, Accor Hotel International, Wienerberger, WU Campus, SPÖ Wien, Kronen Zeitung, Buwog, …
Portraits of: Johanna Wokalek, John Goodman, David Wenham, August Diehl, Birgit Minichmayr, Iain Glen, Anna Netrebko, Thomas Vinterberg, Bernd Eichinger, Daniella Fally, Philipp Hochmair, Nicholas Ofczarek, Amra Bergman, Erika Pluhar, Philipp Hauss, Mathias Kahler Polagnoli, Luisa Katharina Davids, Florian Teichtmeister, Florian Horwath, Richard van Weyden, Denis Petkovic, Markus Meyer, Alexander Pschill, Aline Adam, Lucas Gregorovicz, Markus Hering, Clemens Berndorff, Matthias Horx, Hardy Krueger Jun, Sarah Wiener, Anna F, Wolfgang Eibeck, Thomas Geierspichler, Stephan Eberharter, Benni Raich, Wolfgang Schüssel, Andi Goldberger, Andreas Herzog, … and many more business portraits for reports or websites.

­+ Gold ADC*E Europe, Best 100 Posters MAK, Poster Award Gold (Gewista), Columbus outdoor, ...
about 50 billboard-campaigns, thanks to a great team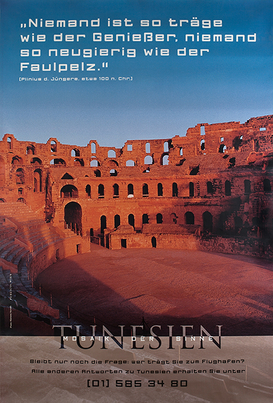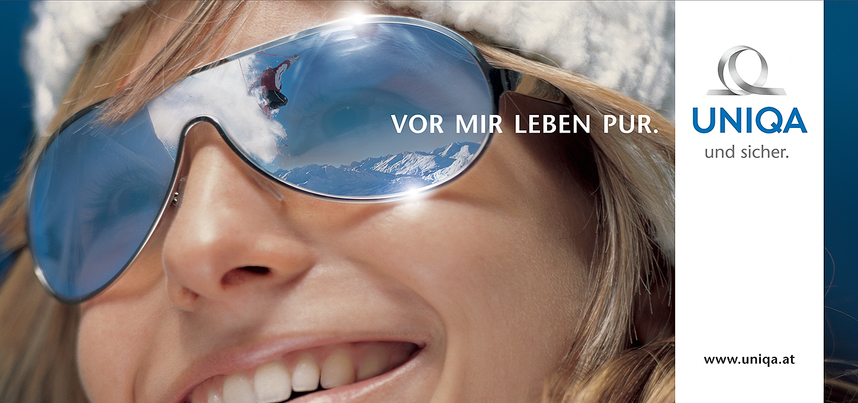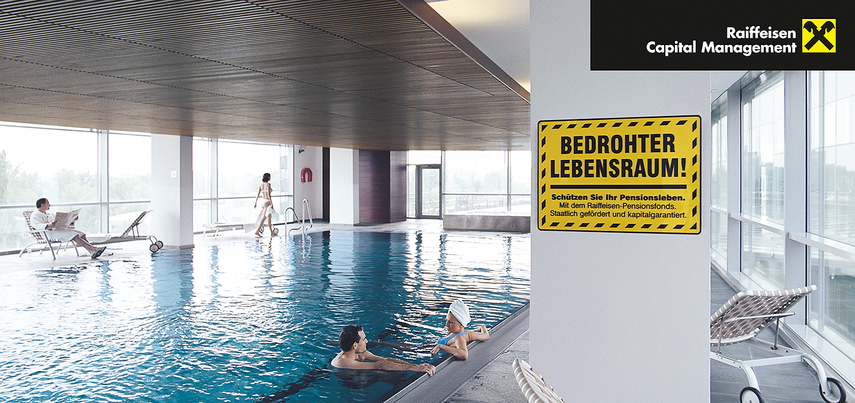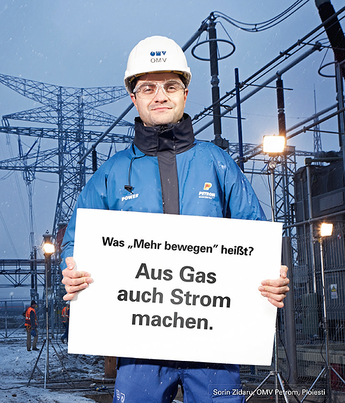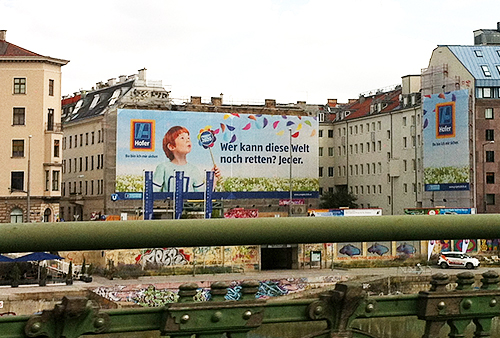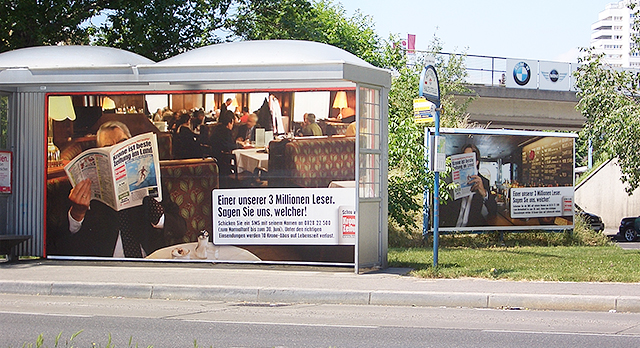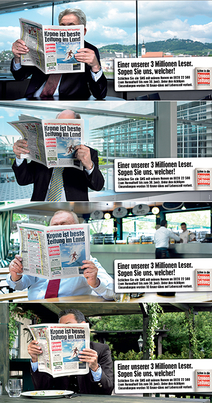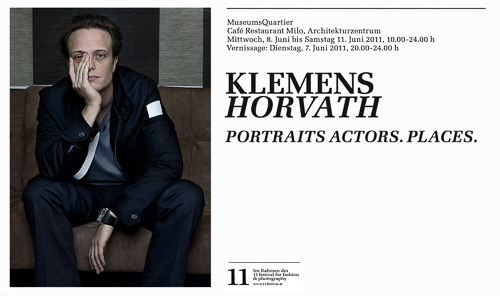 Portaits Actors. Places. / solo exhibition in MQ Museumsquartier, Vienna
August Diehl. Gelassen wie der junge Al Pacino im Paten? Markus Hering. Erwartungsvoll wie Javier Bardem in No Country For Old
Men? Johanna Wokalek. Ruhig und bedächtig. Die Szenerie einmal ein Loft, einmal ein Waldweg. Die Stimmung aus einem Petzold-Film, Yella, Jerichow. Das Medium Film hat maßgeblich unser Sehen geprägt. Genau wie auch unser Empfinden von Stimmungen, das neben der Kunst der Darsteller nicht zuletzt auch durch Location, Styling und Outfit stark beeinflusst wird. In seinen Portraits unternimmt Klemens Horvath nicht den Versuch, einzelne Filmszenen zu rekonstruieren, sondern Referenzfelder für eigene Geschichten und Assoziationen zu schaffen. Für den Protagonisten, für den Betrachter und insgeheim für sich selbst. (Pressetext, Werner Bühringer)
Zeitzeugen. Fotografie in Österreich seit 1945 / group exhibition at Künstlerhaus, Vienna. Curated by Horst Stasny.
photo::vienna | werkschau 2016, at MAK – Österreichisches Museum für angewandte Kunst / Gegenwartskunst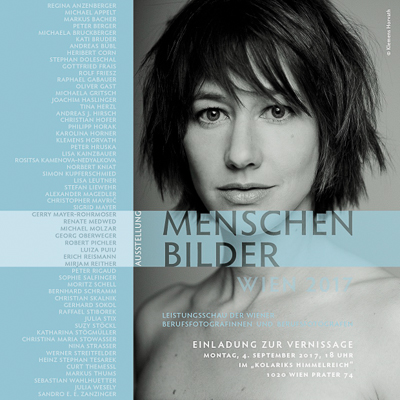 Menschenbilder Wien 2017, open air exhibition at Prater, Vienna
Short Film Wotruba Kirche at the Archfilm Matinée 2016, Film Casino Vienna
"You don't make a photograph just with a camera. You bring to the act of photography all the pictures you have seen, the books you have read, the music you have heard, the people you love." - Ansel Adams
Studio für angewandte Fotografie GmbH, Neubaugasse 17/2/8, 1070 Vienna, Austria
email: klemenshorvath@mac.com
Managing Director and Professional Photographer: Klemens Horvath
Member of the WKO, Handelsgericht Wien: FN: 459020f UID: ATU71363614
All photos are just for private view on this website, published according the freedom of expression in the arts. I kindly ask you not to copy or share any of these pictures without my permission. Prints are available. Enjoy the good vibes of the pictures right here and please follow me on Instagram. All rights by Studio für angewandte Fotografie GmbH. Photocredit: ©photos by KlemensHorvath.com