John Goodman | actor | Schauspieler | portrait | photo by Klemens Horvath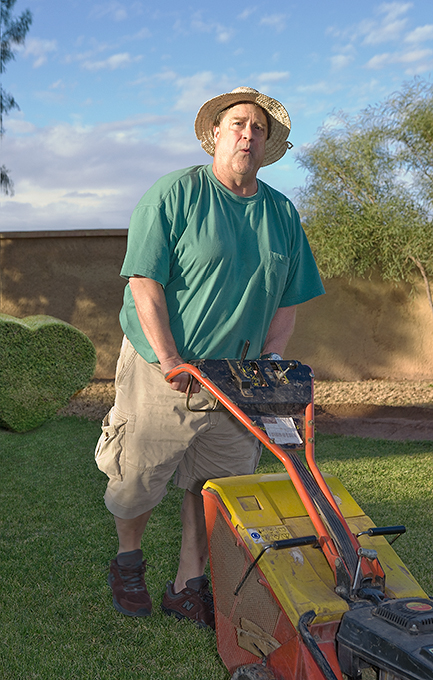 This is how I met John Goodman: I sat beside the hotel pool, drinking typical tea berber together with a handful of British actors. Suddenly John Goodman arrived at our table and as he knew some of the British actors he joined us. I was completely speechless because I am a really big fan of him - since the early days of Roseanne. Or to say it short: John Goodman is the one and only actor who made six (!) films together with the Coen Brothers this far! And he is such a big appearance! I've never seen an actor that tall. It took me a while to get used to talking to him. Once I said to him: "Whenever it suits you John, I would be very honoured to take a portrait of you - please, give me just 15 minutes.". So this one afternoon at the filmset, he suddenly came to me and said: "Hey Klemens, I don't feel very well today (something with Moroccan food) but I do have time now, let's try to take some photos together. Come on, let's go!" We jumped into his Jeep and I sat beside John Goodman. After a while of driving I started to tell John a joke. You know, the one with the ghost who grants a man one wish and he wants to understand women … and so on. And there it was: John Goodman laughed in a way I will always remember. The entire Jeep was shaking. It was heartbreaking and icebreaking. This was the beginning of a incredible fine afternoon and a funny photo shooting.The one problem for the portrait: he had this shaved bold circle on top of his head for his role as the elder Pope and there hadn't been any preparation time for me. John wore shorts and this big green T-Shirt. What to do? I had to improvise. We went to his bungalow. I was searching for an idea. And …There was this friendly Moroccan guy cutting the grass in front of the bungalow. At this point I had this picture in my mind, inspired by Pierre et Gilles and I described it to John. He was excited. We asked the guy if we could borrow his lawnmower and John took his hat as well. That's the story behind the picture. The heart-shaped shrub in the background is shot in the garden of my parent's - I added it when I did the retouching.
Months later, when I met John Goodman again in Berlin at the film premier I handed him a print of the picture: John Goodman inspired by Pierre et Gilles. And there it was again: this unique wonderful laugh.